Promotional Products Trade Show - Future Tech
Where would you go to keep up to date with the latest popular branded products and trends in the promotional merchandise industry? We attended The Advantage Group Trade Show to do exactly that!

The Advantage Group hold an annual trade show, catalogue launch and awards dinner specifically for Promotional Products Distributors and Suppliers. Premier Promotional Products has had the pleasure of being part of the Advantage Group Trade Show for the second year running. Hosted at the amazing Sopwell House Hotel and Country Club in St. Albans, this creates a relaxing atmosphere, while also a great opportunity to network with suppliers at the same time.
Click to watch a short video clip of our time at the 2017 Advantage Group Show.

The Advantage Group Trade Show is one of the most intimate trade shows in the promotional merchandise industry where we were able to discover new promotional branded products for 2017/18­. One of the things we took away from the show was a further insight into the future of tech. It got us thinking… how will this affect the promotional merchandise industry?
Portable power
Wireless charging, let's be honest; how many of us have followed a cable to the back of the computer only to get tangled in a dozen or so other cables? No longer have that mess at the office with so many extension cables you don't know which lead is plugged into which device!
Technology is already adapting to this; wireless lamps from Ikea, MacDonald's, Starbucks and automotive industries are all adapting their outputs to include wireless charging. No longer run out of phone battery or tablet power when out and about on the road, you can now always take your work with you, stress free!
We have some really cool high-tech wireless promotional products such as this cordless power bank charger, ideal for innovation-forward brands.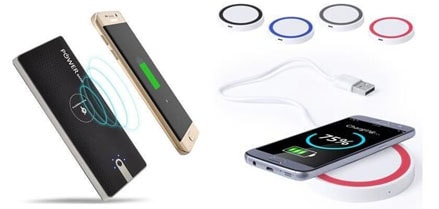 Click to view more of our wireless tech range.
We also have these ABS waterproof solar power bank (4000mah). These promotional products are perfect for charging smart phones, iPads, GPS devices, cameras and many more, not to mention an exceptional marketing tool. This is a special power bank featuring solar energy compared with the normal power bank. The solar panel is very small so perfect for emergency usage which we all need from time to time when we run out of battery. These are available in yellow, green and blue and includes a neutral coloured gift box and 1pc micro USB cable.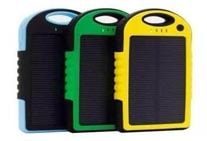 Reversible charging Cables
No longer spend wasted minutes trying to plug into the wrong socket or try to input cables upside down. With reversible charging cables, the new USB power delivery will charge your device up to 70% faster and provide more power to charge tablets and laptops quickly up to 100 watts.
Check out our USB premium adaptor cables. It allows you to easily connect any USB device and provides ultra-fast data transfer. This comes with a reversible USB connector which allows you to plug in both ways into any orientation. The perfect giveaway branded with your company logo for those high tech companies.

Driverless Cars
What does the future hold? Driverless cars are coming! 95% of all car accidents in the UK are the fault of driver error. With the billions this will save by fewer accidents each year this will improve productivity and trade. This is also a sure way to save on carbon emissions and decrease traffic flow on the roads.
We have a large range of car charger adapters, perfect for those in the automotive industries, taxi and courier companies.