In difficult times like these, we want to share a bit of colour and happiness to brighten up your day, with some happy stories shared from around the world, and of course a colourful shortlist of our favourite rainbow promotional products.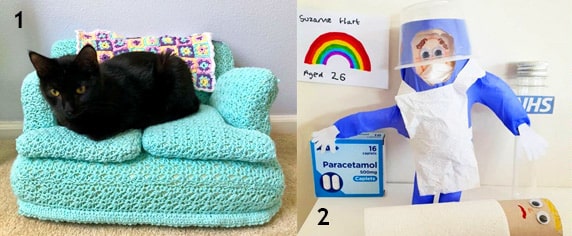 People are using their free time to crochet tiny sofas for their cats - how cute!
Suzanne re-created an NHS hospital scene using toilet rolls, rubber gloves and other things found around the house - very creative.

If we are going to take anything away from our time in isolation, it should be that we must always be kind to each other. Small gestures and acts of kindness go a long way, particularly in times like this. We will endeavour to bring more light hearted stories your way over on our social channels.

We'd love to hear your happy stories too. If you would like to share your contentment, or an act of kindness you've witnessed, please tag us on Facebook, Twitter or LinkedIn.

If you're looking for creative promotional product ideas to say thank you to your customers, or to shine some light and spread some happiness on someone's day, take a look at our shortlist of the best rainbow promotional items to do just that.
Full colour printed happy socks

Go to town with your rainbow artwork on these promotional long socks. We have a range of different styles of promotional socks, so please get in touch with a member of our team of promotional products experts if you're looking for something more specific.

- Size: 90x400mm.
- Minimum quantity: 100.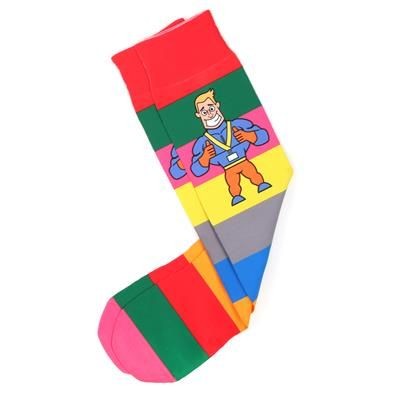 Clouds, rainbows and smiles memo tape dispenser
Rainbows and clouds on anyone's desk are sure to keep a smile there, brand with your logo and your customers' won't forget you.

- Cloud-shaped plastic memo tape dispenser in white.
- Memo tape colours are blue, green, yellow, orange & pink 1 m each.
- Minimum quantity order: 100.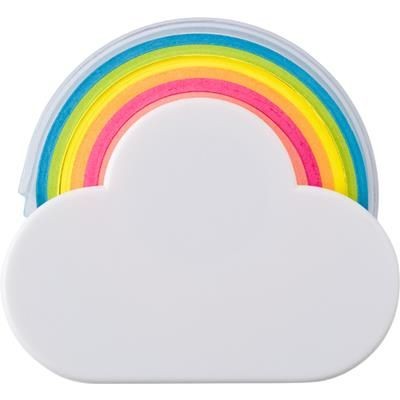 Supersaver fabulous 'foto' ball pen

It's called the supersaver for a good reason… it's cheap and cheerful.

- Push-button retractable plastic ball pen with full colour photographic wrap applied to entire surface.
- Minimum order quantity: 500 (we have plenty of fab pens with lower MOQ; please get in touch to find out more).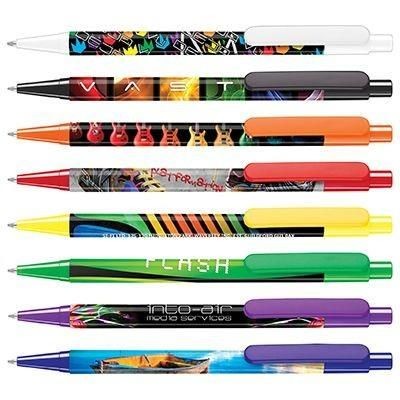 Magic rainbow jelly beans
Promotional magic beans, something yummy that will always go down a treat!

- Flow wrapped jelly beans factory rainbow beans.
- Branded with full colour digital print to the packaging.
- Minimum quantity: 500.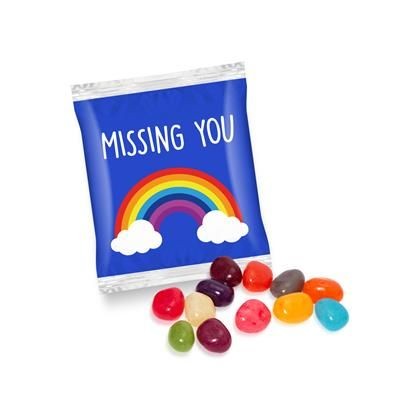 Clever collapsing pocket cups

These expanding colourful cups can hold both hot and cold liquids. Send out to customers in your next marketing campaign and encourage them to have a cup of tea on you. This reusable, eco-friendly drinkware eliminates the need for bulky take-away mugs & disposable, single-use coffee cups.

- Easy cleaning and dishwasher & microwave safe.
- Can be custom printed with your branding on the heat sleeve.
- Measures 12cm tall expanded & collapses to just 5cm.
- Standard colours: pink, dark pink, red, orange, green, blue, black, pantone colour matched.
- Minimum quantity: 100.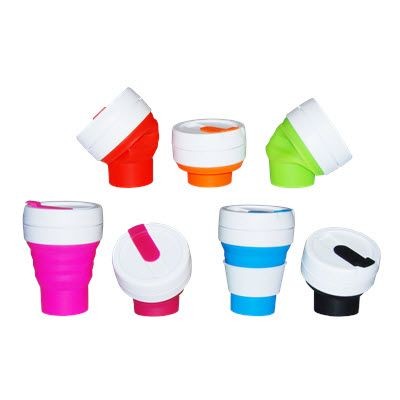 How can you spread the love in this unprecedented time, and say thank you to someone who needs thanking the most? Get in touch today for a free quote or ideas list.