PPExpo 2017 - Top Products Edit
On 25th January the Premier Promotional Products team attended the 2017 Promotional Products Expo (PPE) at the Ricoh Arena, Coventry. Click to watch a short video of our best bits from the day!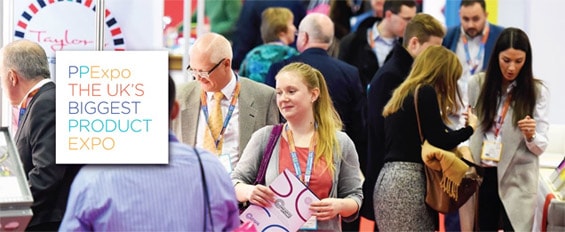 Action shot of Mike and Emily at the showcase in 2015!
The PPExpo (formerly The Trade Only National Show) is recognised as one of the biggest trade shows in the promotional merchandise industry, with thousands of distributors visiting and over 250 suppliers exhibiting. We were thoroughly inspired by the new amazing promotional products of 2017, and brought lots of new ideas to back to the office with us. Here are just a few of our favourites from the showcase:
Promotional Power Banks
Totally Instagram-able!! So aesthetically pleasing to the eye don't you think?? We love the bright pop colours; these would look great to match corporate brand colours… "Do they come in purple!?" we asked, "Yes, they can be pantone matched!" Click to view more of our power bank range.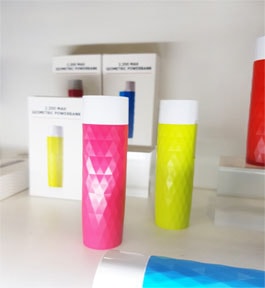 Bespoke PVC Promotional Set
For us at Premier, 2016 has been the year of the power bank… so when we saw these bespoke PVC power bank, USB stick and multi-cable adaptor gift sets, we were very excited! The ultimate promo pack for your top clients, we think these three popular promotional gadgets come together and make a really nice gift.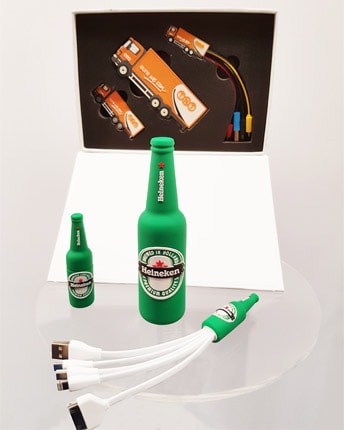 Branded Survival Kits
These branded survival kits can be tailored to all themes and occasions – a truly useful promotional giveaway that your customers are likely to keep. Presented in really cool bright and bold reusable packaging, available in a wide range of colours. There is even the option to choose your own contents making this promotional product truly personalisable. Click to view some other survival kit product ideas, or watch the survival packs in action on our YouTube video.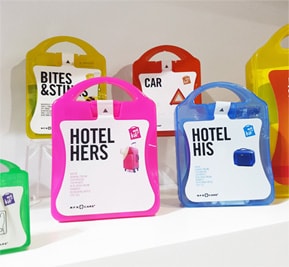 Custom Made Trophies and Awards
These bespoke promotional trophies and awards bring a modern twist to awards. Whilst we still appreciate the beautiful 3D laser sculptures that float in pure optical crystal,these colourful awards bring something a bit different to the table. We see branded glassware and awards used for many celebratory occasions including competitions and award ceremonies. Companies can use these awards in-house to help motivate employees by showing some recognition and rewarding their hard work. Customers can have their own custom designs and choose from a variety of materials including 3D print, resin, acrylic and metal, or even a combination of these – and don't they look great on the shelf?!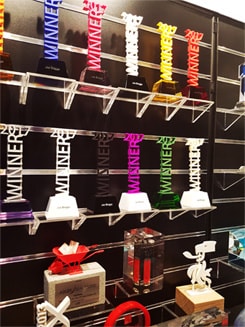 Not only did the show open our eyes to many new product launches, it also enabled networking opportunities and allowed us to strengthen our relationship with key promotional merchandise suppliers. We were able to establish what else can be done to continue to improve our working relationship in the future, to help serve our customers to the best of our ability. After the show, Customer Focus announced that this 2017 tradeshow was the final PPExpo, and 2018 will bring a new event, 'PPD Live' - we are looking forward to it already!