What Did 2016 Bring For Premier?
2016 was a good year for us at Premier Promotional Products; we had the opportunity to work on lots of exciting new projects with our existing customers, as well as some really fresh innovative campaigns for new customers.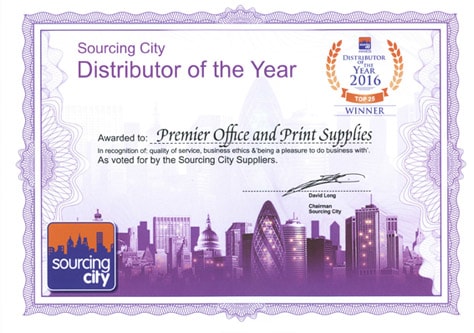 We are proud to announce that once again we have placed in the top 25 promotional merchandise distributors (Sourcing City Awards), out of over 300 distributor companies in the UK; we continue to improve and grow further up the rank year on year.
We have also been through our ISO9001 surveillance audit and successfully achieved the new standard ISO9001:2015 quality accredited certification. This demonstrates our excellent attention to quality in the products we provide, ensuring we adhere to higher standards. ISO policies are recognised worldwide and are drafted by respected international panels. Our registration to the ISO certification benefits us as it enables us to streamline all procedures within the company, meaning that we are able to work efficiently and bring consistency to our service delivery.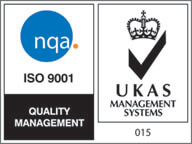 One of our highlights for 2016 was when the team completed the mannequin challenge, raising money for Kent, Surrey Sussex Air Ambulance. It was lovely to see other BPMA members taking part in the challenge also, many of whom were also raising money for other great charities. Click to see our version of the mannequin challenge on YouTube!
What Are Our Plans For 2017?
At Premier Promotional Products the biggest opportunity we have seen in our industry is our digital and online presence. We are constantly finding ways to expand our reach online and engage with our customers more regularly, particularly through our social media channels which include Facebook, Twitter, LinkedIn, Google+ and YouTube.
Our push towards more of a digital presence also involved a brand new website and the reduction of catalogues (doing our bit to save the planet). We are also creating more and more video content for our YouTube channel, with video streaming becoming increasingly popular.
83% of marketers would like to create more video content, if it wasn't for constraints such as resources and time (Buffer 2016). We all wish there were more hours in the day - which is why we have decided that we need to make time to fit video creation into our busy schedule!
Click to check out our recent video post using our own branded promotional products to show our customers why they should invest in promotional merchandise as a marketing tool to create brand loyalty.